They are lining up like box cars ready to explode.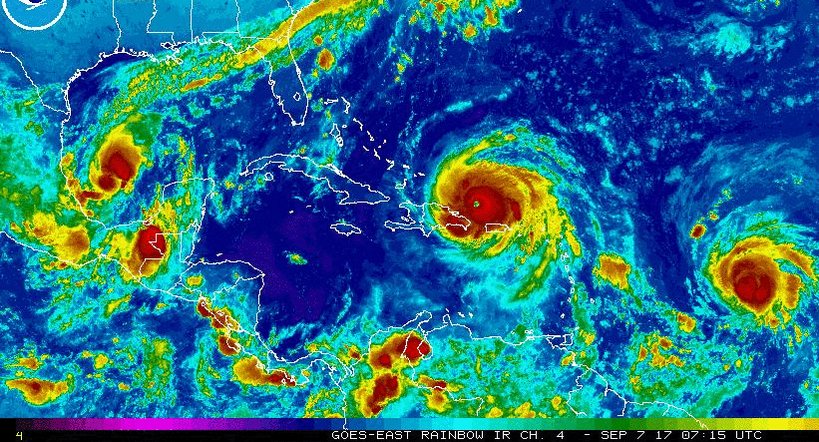 For the first time in modern history, three hurricanes in the Atlantic are lined up in the most dangerous of ways, according to Eric Blake, a hurricane specialist at the National Hurricane Center....The National Hurricane Center (NHC) had issued advisories on Hurricane Irma (currently located north of the Dominican Republic), Hurricane Jose (700 miles east of the Lesser Antilles), and Hurricane Katia (over the southwestern Gulf of Mexico)......This is the first time that three hurricanes have the potential to make landfall at the same time......

Global warming, which isn't necessarily causing the formation of hurricanes, is almost certainly magnifying their intensity and potential for destruction.

Climate change is making hurricanes more powerful for longer periods of time. They need the energy from the warm, humid air above tropical oceans to keep up their strength.....http://www.msn.com/e...txSw?li=BBnb7Kz
This is going to be one wild ride.